Last guest post from the Vienna series by Peter Schlossnikel:
The final short in this mini series is a long time exposure of Vienna's skyline. This photo works really nice with the tilt-shift effect, since the scene has a good amount of depth and mix of objects at different distances.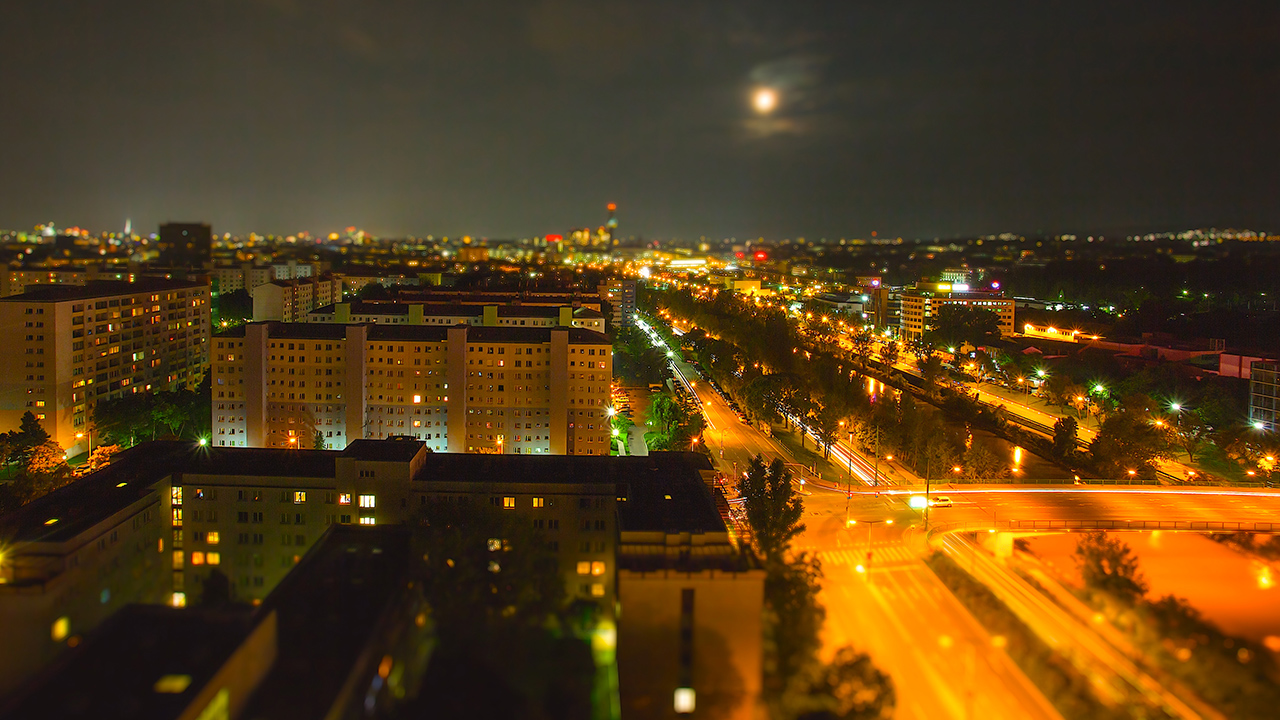 See the original shot for comparison: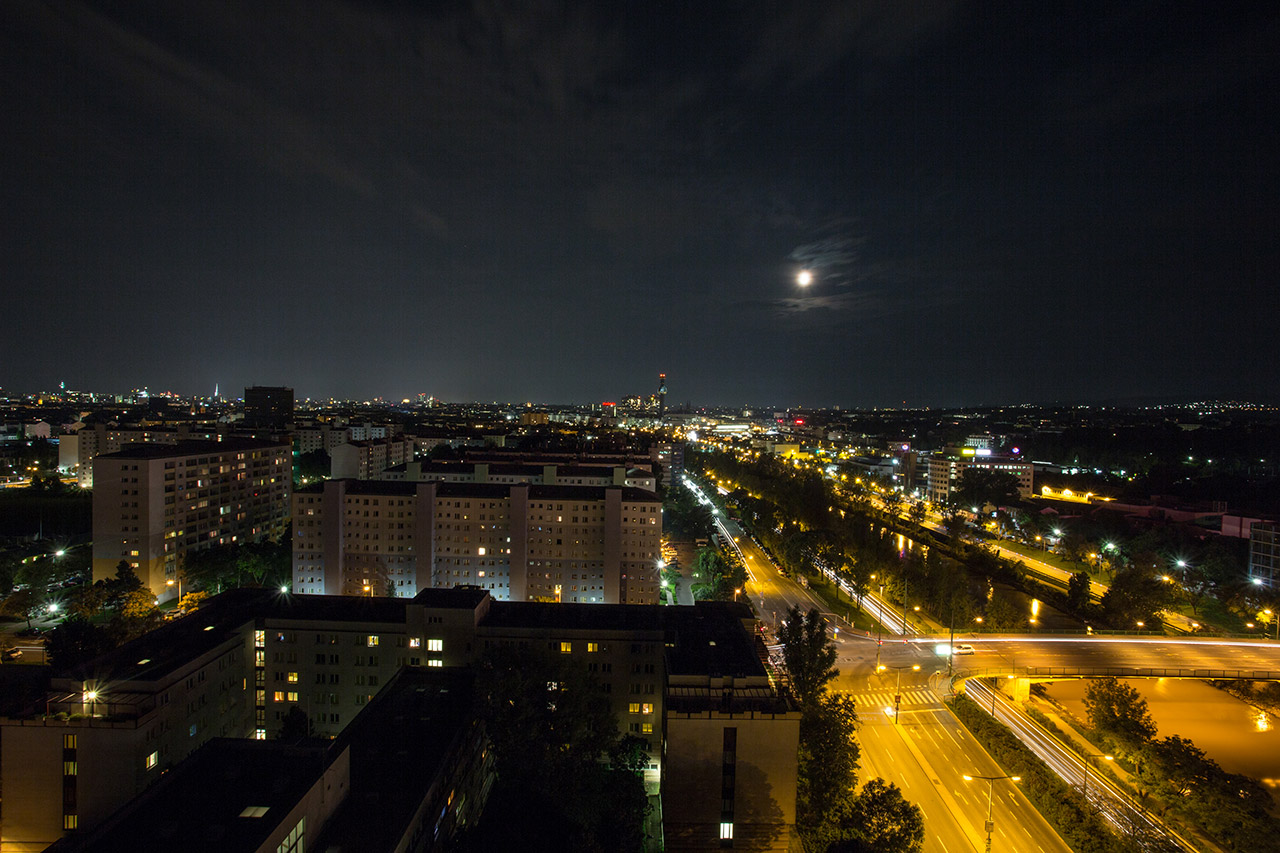 It was shot from a dormitory called Panorama in the 20th Bezirk in Vienna. Camera was located on a public balcony on the highest floor of the building.
Here's the technical data of the shot: Exposure 30,0 sec at f / 17 – Focal Length 17 mm – ISO 100 –Canon EOS 5D Mark III – Lens EF17-40mm f/4L USM
Also check out the kick-ass design work Peter does for his own company at petriografie.de. I had the honor to work with him on fabulous Boinx Software products like iStopMotion (Mac and iPad), BoinxTV and others since 2007. We had great fun along the way. In 2010 we started our little side (ad-)venture called The Munich Appsters, which — after some major bumps along the road — is just back with MetroCities 1.5 on iPhone. Amongst others, Peter also works with Marco Pifferi on AroundMe and the recently released Reminder+. Contact him directly for more info.